We envision a community where everyone has an opportunity to
inspire and create.
Our vision is to foster a community where everyone has an opportunity to inspire and create.
We are inspiring a community through storytelling, and empowering individuals overcoming adversity to become a Creator.
It's important to emphasize that we do not offer to change people's circumstances - overcoming adversity is a journey that requires time and patience. What we do offer is an opportunity for our Creators to begin feeling change within themselves as they inspire others, and ultimately themselves.
COMMUNITY MEMBERS CREATE A SELF-CARE BOX WITH A SIMPLE REMINDER: YOU ARE ENOUGH.
September 23, 2019 - For Immediate Release
"I am Enough" is written across the brightly coloured self-care booklet, one of four items included in the self-care community box. Every week for six straight months, five members of HOPE House met on Thursday at 11:00am to create a box that they hoped will share love and positivity across Canada…"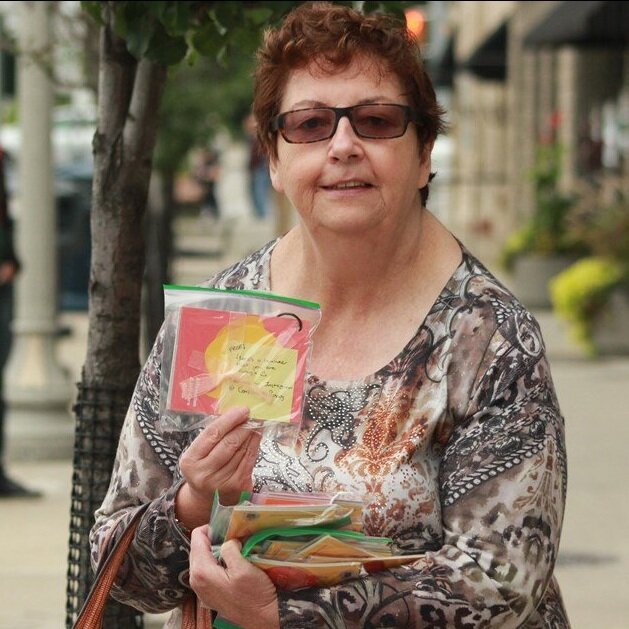 Community members hide self-care booklets as part of bigger project.
By Anam Khan, Guelph Today, September 17, 2019
"Five community members walked around Downtown Guelph Monday hiding self-care booklets."
"With a bright orange cover page and a sticky note that reads 'Free! Here's a reminder that you are enough :)' the booklet contains gentle every reminders…"
Guelph social start-up partners with people facing adversity to create products and hope.
By Tony Saxon, Guelph Today, June 14, 2019
"The Community Company partners with those people and uses their skills to create a unique product that is then sold online."
Guelph company providing business opportunities for vulnerable people.
By: Kitchener Today, June 9, 2019
"The Community Company, a social company from Guelph, is helping those most vulnerable by providing them opportunities to create and sell products."
Click the link below to access The Community Company's full photo gallery including photos of both Creators and products.
Please email us at info@communitycompany.org or fill out the form below to contact us and learn more: